Share on

Facebook

Share on

Twitter

 
Salvatore Iaconesi & Oriana Persico
Constrained Cities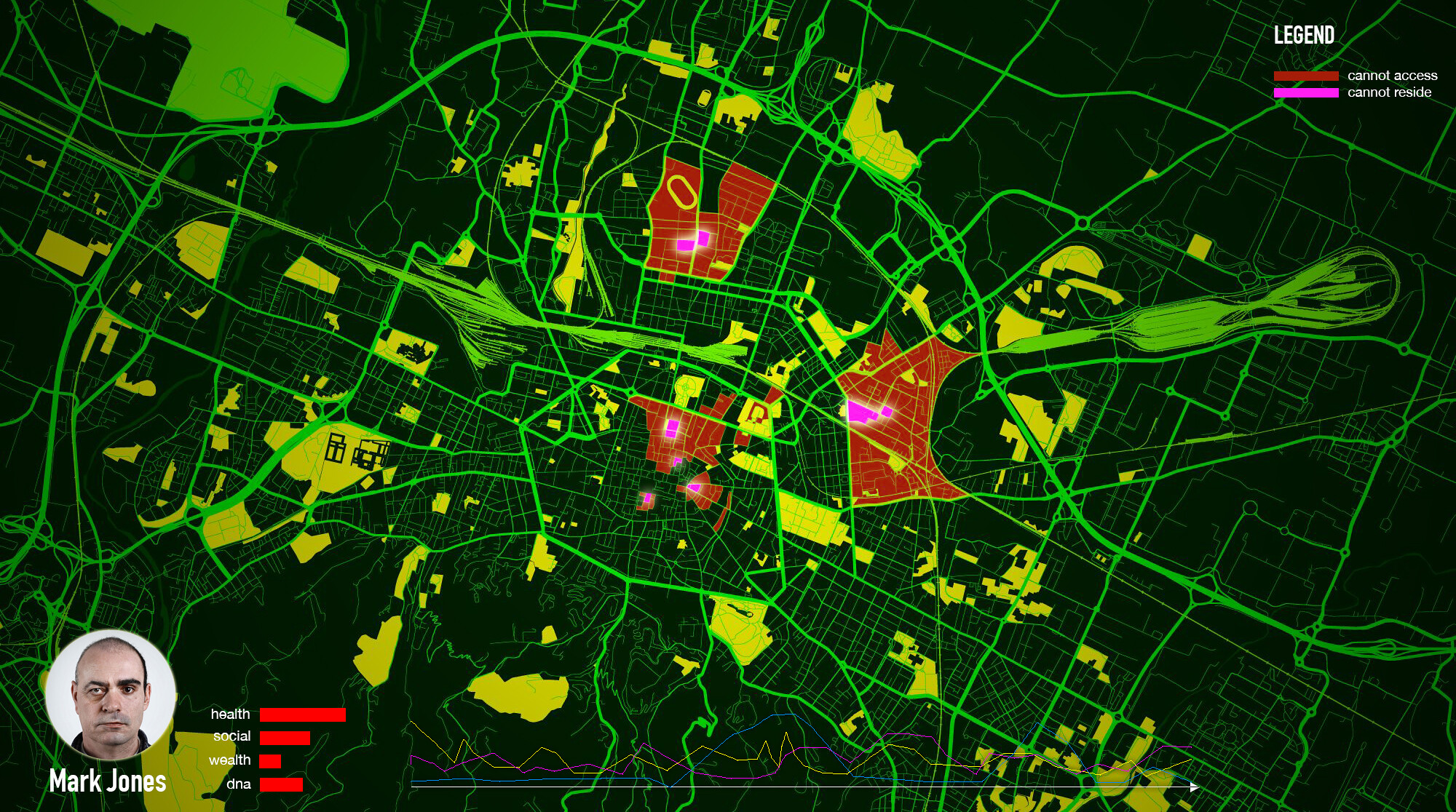 The pain was unbearable, like millions of blood-sharp needles poking your skin from the inside, freezing cold, filling all of your neural bandwidth, obstructing any other sensation. But still, I had to go on, I had to see him.

When they first appeared, nobody thought that they would be used in this way. Pornography, health, insurance and work; that's how it all started. Wearables, and then chips; first subcutaneous, like evolved tattoos, then implants. They were called the next level of augmented and virtual reality; hardware and software not just connected to your central nervous system, but also to your data profiles that would make you feel hitherto impossible, outrageously interactive sensations by connecting with human and non-human others. Then came the insurances, which used the very same technologies to monitor and harvest your body for data in exchange for free medical coverage. Then the new types of jobs came: simply install the implant and subscribe to the service. Jobs don't need to be looked for anymore; by interpreting your physical, emotional, cultural, philosophical data, the job finds you. At the start
of every day, you receive a message: be here, at this time, to do this.

By 2021 they were the norm. Everybody had one.

Continue reading

Post-Internet Cities is a collaborative project between e-flux Architecture and MAAT – Museum of Art, Architecture and Technology within the context of the Utopia/Dystopia exhibition and "Post-Internet Cities" conference, produced in association with Institute for Art History, Faculty of Social Sciences and Humanities – Universidade NOVA de Lisboa and Instituto Superior Técnico – Universidade de Lisboa, and supported by MIT Portugal Program and Millennium bcp Foundation.